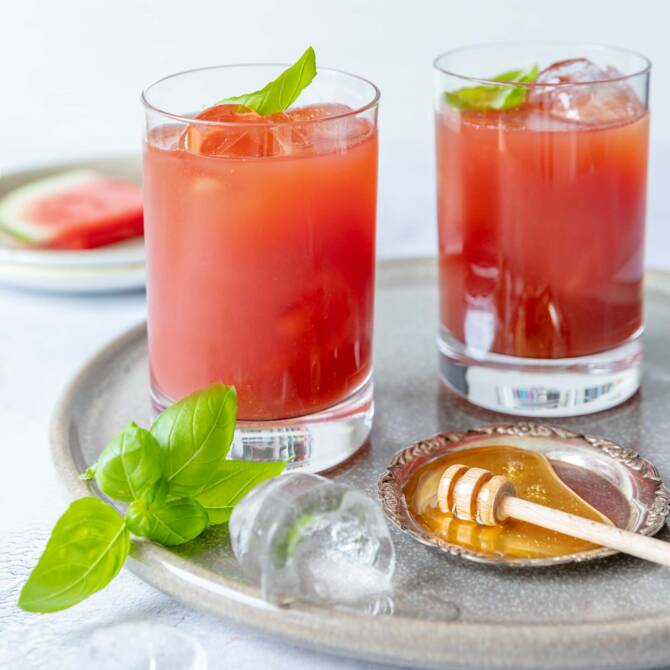 Sugar-free watermelon, basil and lime ice tea
Relax by the lake on a hot summer's day, sipping a homemade iced tea made with watermelon, basil and lime. How does that sound?
Nutritional information per portion
67.5
Saved sugar calories
Preparation
Bring the water to a boil and make the tea according to the packet instructions. Allow the tea to cool to room temperature.
Remove the flesh of the watermelon from its skin and cut it into pieces. Place the pieces and the basil leaves in a blender and blend until smooth. Pass the mixture through a sieve.
Mix the cooled tea and watermelon juice. Add lime juice and SteviaSweet Liquid to taste. Serve the drink chilled with ice.
Back
| | |
| --- | --- |
| 750 ml | water |
| 2 bags | rooibos tea |
| 1 kg | watermelon (weight including skin) |
| 15 | large basil leaves |
| 2 tsp | SteviaSweet Liquid |
| 50 ml | lime juice |
Back