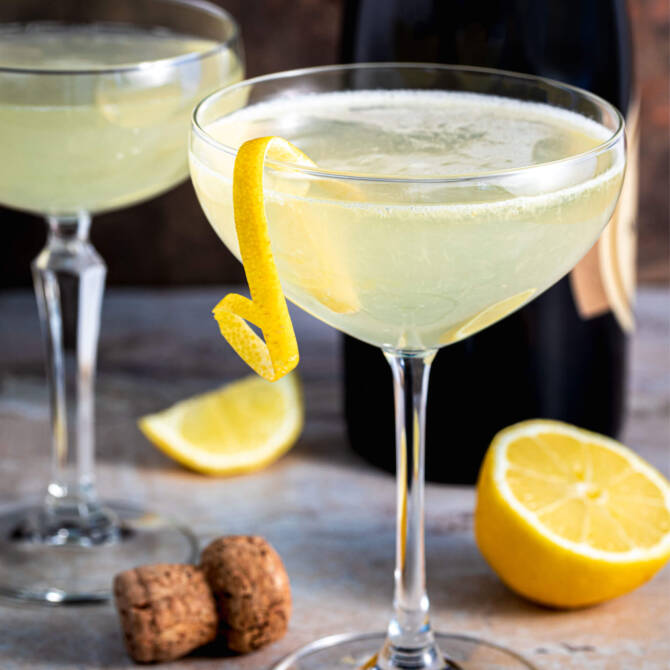 Sugar-free sparkling wine cocktail (French 75)
Gin, lemon juice, water, dry sparkling wine and a little SteviaSweet to sweeten - your sparkling cocktail for sophisticated guests is ready.
Nutritional information per portion
Preparation without sugar
Mix together the water and SteviaSweet Liquid.
Heat until clear.
Pour into a cocktail shaker together with the gin, lemon juice and ice.
Shake and strain into champagne flutes.
Top with sparkling wine and decorate with lemon zest.
Back
Ingredients for 2 servings
Back