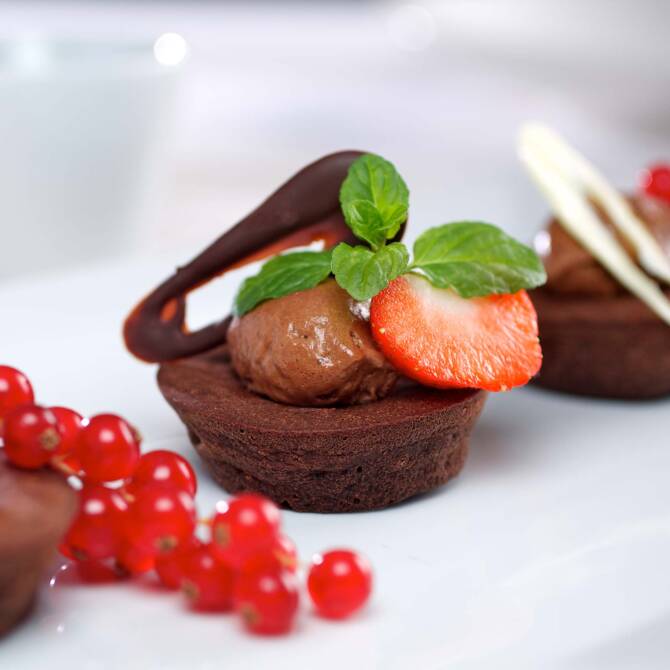 Chocolate fondant with chocolate mousse
Be inspired by our delicious sugar-free SteviaSweet recipe ideas, and stay balanced while still enjoying your favorite dishes without excess calories!
Nutritional information per portion
Preparation
Melt chocolate and butter over a water bath. Whip SteviaSweet Crystal and eggs white and fitted with sifted wheat flour. The two masses are reserved together and poured into muffin cups. Bake about 8 minutes at 180 °C.
For the Mousse
Melt the chocolate over a water bath. Stir egg yolk and SteviaSweet Crystal together. Whip the cream easy. Reserve the egg mixture in the melted chocolate and fold gently with the cream. Put the mousse in the fridge for a few hours.
Back
Ingredients for 8 Portions
Mouse
Back