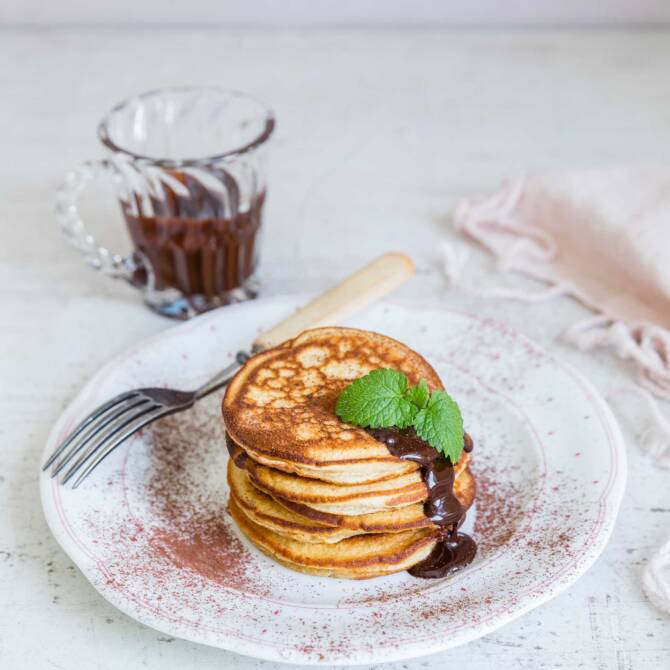 American pancakes with chocolate sauce
We can't live on air and love alone. So let's start the day with American pancakes and indulge ourselves with chocolate sauce!
Nutritional information per portion
Preparation
First prepare the pancake batter. Whisk the egg and milk and season the mixture with  
SteviaSweet organic agave syrup
or
organic coconut blossom
. Combine the dry ingredients and add to the batter. Leave the batter to stand for 15 minutes. In the meantime, prepare the chocolate sauce. Chop the chocolate into small pieces. Place the other sauce ingredients into a saucepan and bring to the boil. Add the chopped chocolate and mix until smooth. Grease the recesses of the pancake pan. Drop some batter into the recesses. Remember that the batter will rise considerably. Fry the pancakes slowly at medium heat and turn them as soon as the batter has set. Serve the pancakes with chocolate sauce.
Back
Ingredients for 6 servings Pancakes
Chocolate sauce
Back