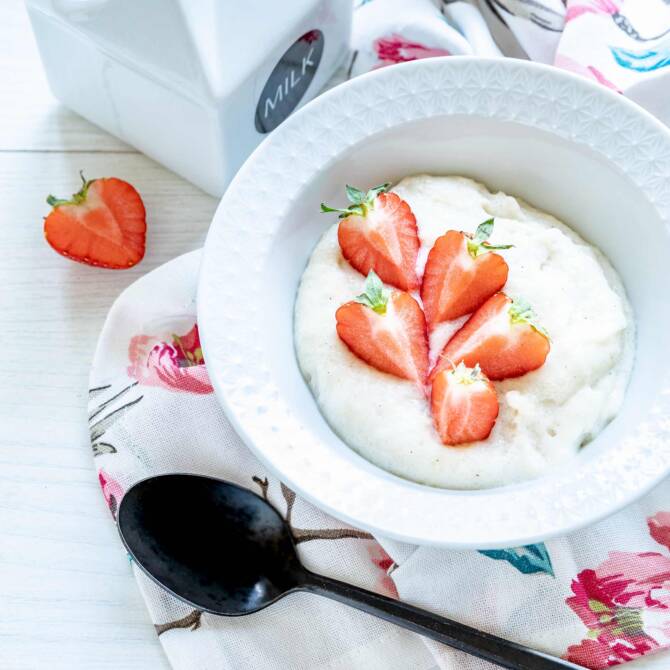 Whipped rhubarb and strawberry porridge
Kick off your day with porridge: Indulge in a creamy start to the day with semolina porridge, rhubarb, strawberries and the light sweetness of SteviaSweet.
Nutritional information per portion
Preparation
Bring the water to a boil and add the finely chopped rhubarb. Cook the rhubarb until soft. Add SteviaSweet Crystal and whisk in the semolina. Cook the porridge for about 5 minutes, stirring occasionally.
Leave to cool in the refrigerator for about an hour. Place the porridge in a large bowl, add the cream and ground vanilla and whisk until the mixture is airy.
Divide the finished porridge between individual bowls and decorate with fresh strawberries.
Back
Ingredients for 4 servings
| | |
| --- | --- |
| 50 ml | cream (38%) |
| 1/4 tsp | ground vanilla |
| 150 g | strawberries |
Back