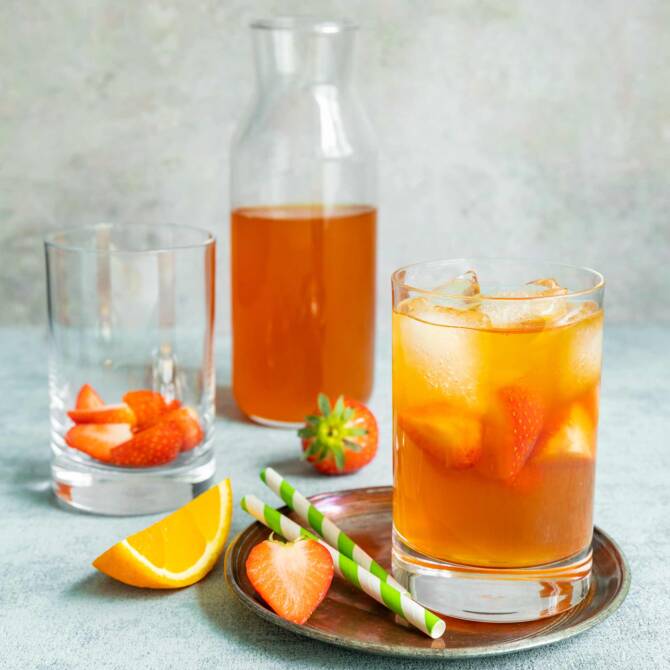 Rooibos ice tea with strawberries
Rooibos tea isn't just for winter – with fresh strawberries, you can turn trendy rooibos tea into a refreshing summer drink.
Nutritional information per portion
Preparation
Put the water and the cinnamon stick into a saucepan. Bring to a boil and add the rooibos. Leave to simmer for 10 minutes before sieving. Squeeze the oranges and add the juice to the tea with
SteviaSweet organic agave syrup
. Hull the strawberries, quarter them and place in a large glass with ice. Pour rooibos tea on top and enjoy.
Back
Ingredients for 4 servings
Back