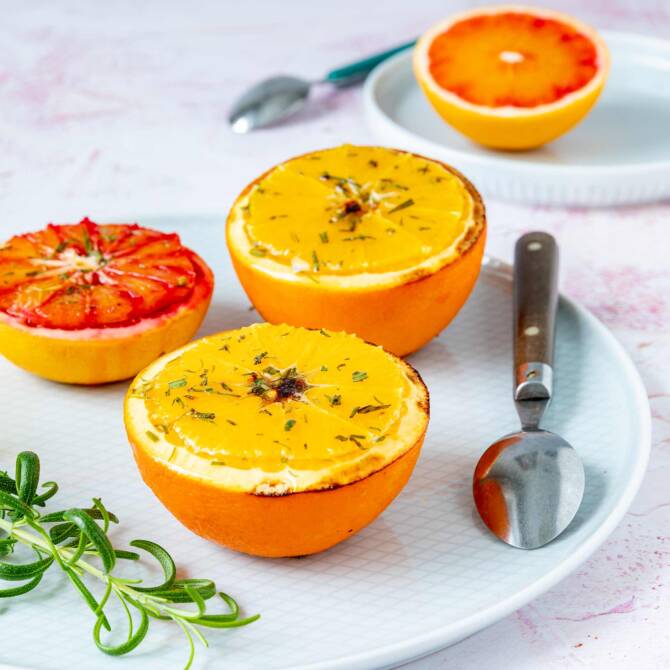 Sugar-free oven-roasted oranges (vegan)
The tastiest way to get your vitamin C! Oven-roasted oranges with a sprig of rosemary and the light sweetness of SteviaSweet Crystal.
Nutritional information per portion
Preparation
Preheat the oven to about 250 °C.
Chop the rosemary.
Halve the oranges. Peel the fruit flesh from the skin (this makes it easier to eat and stops the hot orange juice from squirting out).
Place the orange halves in an oven dish.
Sprinkle with SteviaSweet Crystal and chopped rosemary.
Grill the oranges for approx. 8-10 minutes. Enjoy warm.
Back