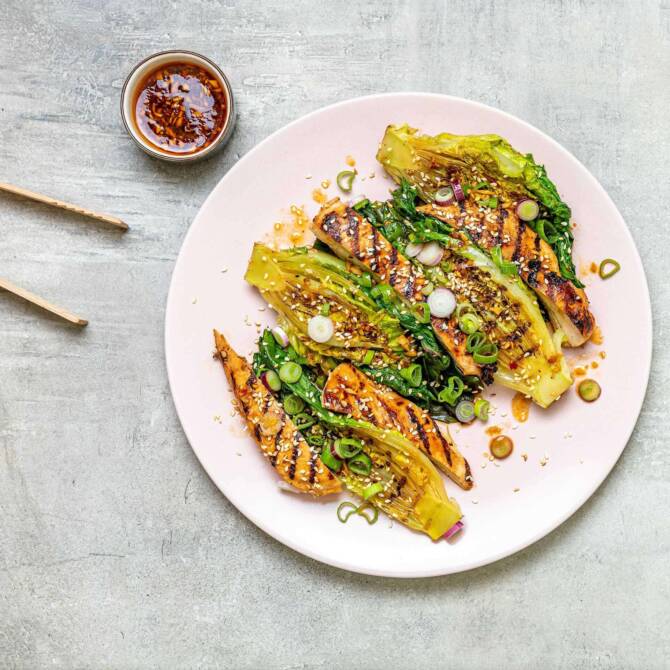 Grilled gem lettuce and chicken breast without sugar
For an Asia-inspired treat: Enjoy our marinated chicken breast with gem lettuce. Healthy, Low-calorie, Delicious
Nutritional information per portion
Preparation without sugar
Combine the ingredients incl. SteviaSweet Liquid for the marinade.
Mix half of the marinade with the chicken breast fillets (e.g. in a small bag) so that they are completely covered in the marinade. Leave to marinate for half an hour.
Halve the gem lettuces lengthways, wash thoroughly and pat dry.
Brush the cut sides of the lettuces with marinade and grill on a high heat for a few minutes on each side. Set aside.
Once the chicken breast fillets have finished marinating, let some of the marinade drip off. Sear the chicken breast fillets on both sides to close the pores, then reduce the heat and grill for around another 10 minutes until cooked through. Leave the meat to rest for 5 minutes before slicing.
Arrange the lettuce and chopped chicken on a serving dish. Pour over the remaining marinade and garnish with spring onions and roasted sesame seeds.
Back